Enviro Brush
Regular price
$6.75
Sale price
$6.75
Unit price
per
Sale
Sold out
The Original Enviro Paint Brush Line!
Need a new paint brush that is designed to last forever? We've got you covered.
Our Consumer Brush is the first innovative paintbrush to offer Bristle Refills—and it's so easy to use, you'll wonder why you ever used traditional brushes!
The reusable handle and Bristle Refills make painting faster and more efficient. It also reduces waste, cleaning time, and above all saves you money. 
Consumer Brush
The Consumer Brush allows you to replace your bristle with Bristle Refills and so it works exactly like a paint roller. Reuse the handle and easily remove your Bristle Refill to wash and clean.
If you're someone who uses a paint brush to do quick jobs around the house then this is your dream tool. This brush makes easy and affordable, however without sacrificing quality. 
It's 50% less expensive than traditional brushes, and in addition saves you time by letting you re-fill the Bristle Refill in under five seconds!
The Bristle Refill
Apply a smooth finish, cleanly cut in, hold more paint and leave zero streaks with medium stiff nylon/polyester bristles.
The bristle quality helps you achieve a professional paint finish at home while being easy to use. The Bristle Refill is designed to leave the best coat on walls, trims, windows, and cabinets. 
Changing the Bristle 
The quick-release flap on the front of the paint brush allows the Bristle Refill to be removed and replaced instantly to continue painting. Simply flip the flap up to remove the Bristle Refill and replace it. After that you're good to go!
Sizes:
Includes: 
1 Consumer Brush Handle
1 Consumer Bristle Refill
Share
View full details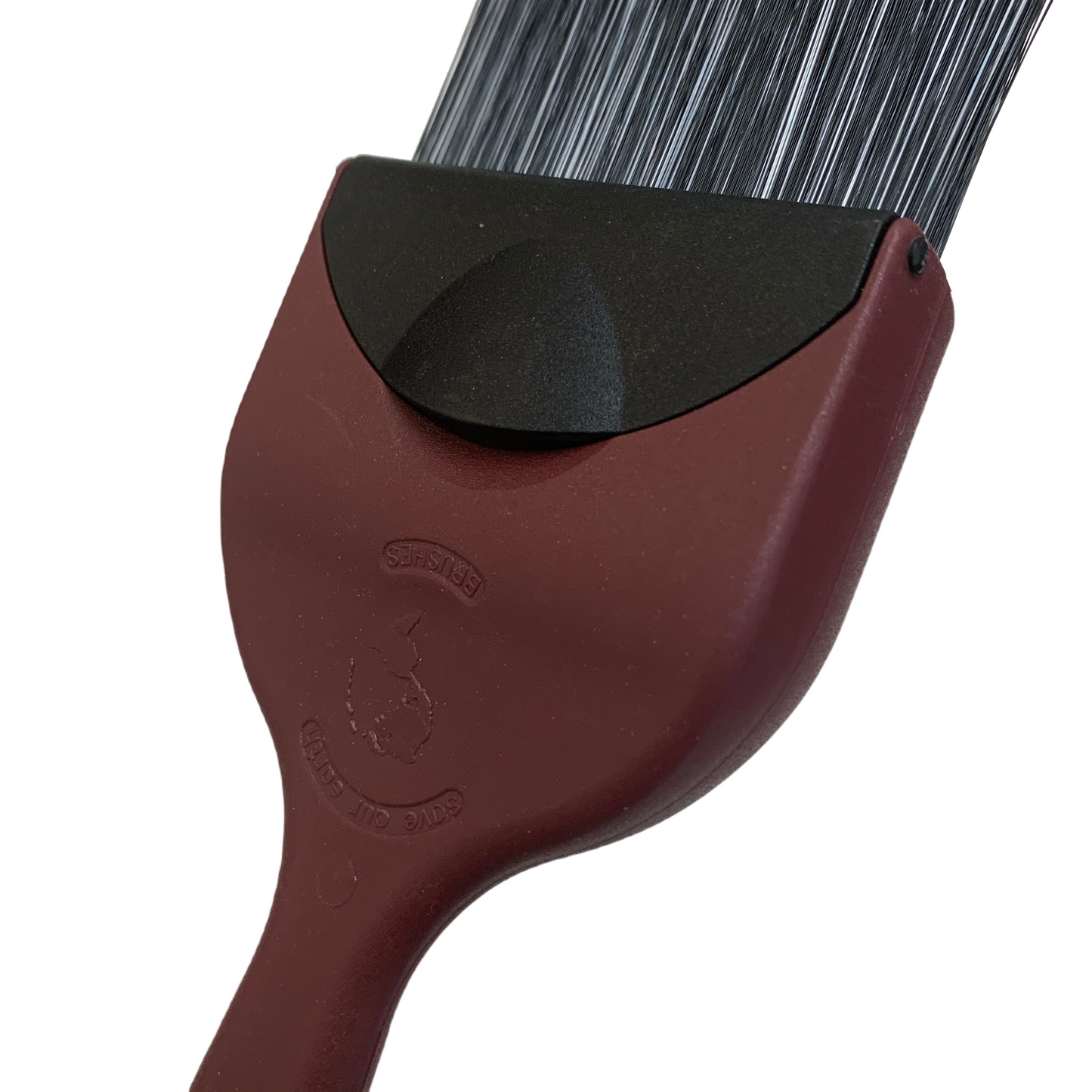 Learn More
Cost-Saving Design

Enviro Brush works like a paint roller - simply keep the handle and order bristle refills when needed!
Reusable Handle

Securely hold and change the bristle refill in seconds - no tools required.
Replaceable Bristle

High-quality tipped bristle with angle cut that holds and applies more paint with fewer strokes.
After Care

Clean the brush immediately after usage.

1. Remove bristle refill.

2. Wash the bristle refill under warm water and remove excess residue.

2. Store clean brushes vertically, head-side up.
FAQ

Q: Are Handle and Refill sizes interchangeable?

A: Handle and Refill sizes are not interchangeable (ex. 2.5 inch Pro Brush is not compatible with 1.75 inch Pro Bristle Refill)